How can we help you?
Here are answers to frequently asked questions and links to get additional support.
---
---
Get in control!
Learn how to control Angeldust using a keyboard and mouse, a touchscreen or a game controller.
---
Trouble signing in?
---
To play Angeldust online
download Angeldust for your computer, tablet or phone:
start Angeldust and enter your player name and password
---
Account badges
indicate a specific status or achievement:
---
A warning sign

appears while playing Angeldust if your Internet connection is slow. You can perform these three steps:
check if your connection (Wi-Fi) is strong enough;
stop other programs and apps if possible;
check if no family members are heavily using your connection.
---
New here?
Watch Angeldust Live!, in which Angeldust creator Frank "Firefly" Lucas plays live and answers your questions. Chat, watch and play along! Browse previous episodes and highlights. Also pay a visit to our player forums and support page.
---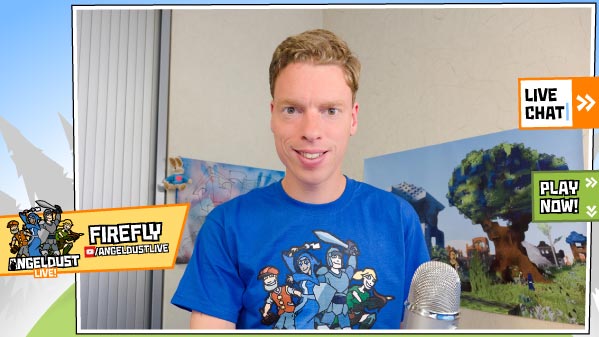 ---
Get additional support via
---
Android is a trademark of Google Inc. Apple, iPad, iPhone and macOS are trademarks of Apple Inc. Steam and the Steam logo are trademarks and/or registered trademarks of Valve Corporation in the U.S. and/or other countries. Wi-Fi is a trademark of Wi-Fi Alliance. Windows is a trademark of Microsoft Corporation. Raspberry Pi is a trademark of Raspberry Pi Trading.
---